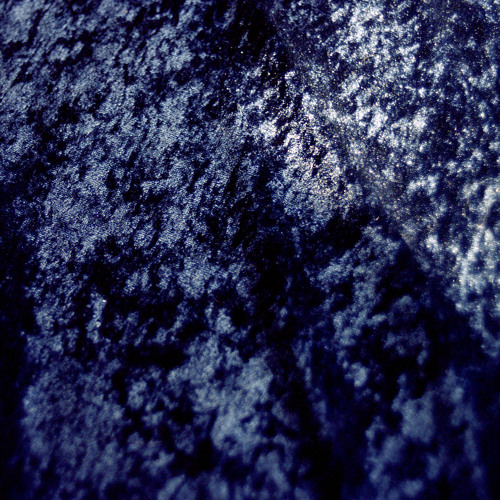 In so many genres of music, visual art, film, and fashion we can in this day and age observe a rising trend of looking to yesteryear and beyond for inspiration. In many parts of art and creativity, the whole "full circle" idea appears to be real. It is particularly prevalent in electronic music, especially with the current "house revival" we are experiencing, which in my opinion is fast reaching its peak, with little left to really return to using a "throwback" emphasis. Frequently one can read on a blurb of album descriptions pertaining to a return to basics, an echo from the old-school, inspiration from the classics, and so on. Actual attempts to follow through on these aspirations are often non-existent and miss the mark entirely. The little bit of info on Fort Romeau's "Insides" album when it arrived in the KZUU office was unassuming, with no real attempts to make bold statements. It is, after all, just a small blurb. But if there was ever an album in recent years which in its music used subtlety and a minimalist approach to achieve loud statements, it would be "Insides." Fort Romeau​'s "Insides" may be the first album in a while which accurately and fully achieves an honest attempt at echoing yesteryear sounds and vibes of house music.
From the get-go, it is abundantly clear that Fort Romeau is attempting to preserve and cherish the synths, drums, progression, bass and waspy vocals typical from the early days of electronic music. The simple progression, the loops, haziness, the frequent switching between warmth and coldness, it's all there. The album has captures the calm excitement that the entire genre and scene seemed to have. The many, often old-school sounding synths evoke such a wonderfully vintage vibe that makes the very polished and beautiful album simply so special. The minimalistic approach allows for the listener to bind the sounds and vibes together to hear either a warm full-bodied or chilly stripped-down sound and this varies throughout. The album starts small and homey, but by track three, "All I Want" will whip you around to a very strict four on the floor, very dancey house track. The title track "Insides" is a hazy concoction of a variety of cosmic and spacey sounds with an inquisitive nature, which is counteracted later by "Lately" which is forthright very german-esque sounding minimal/tech-house track, with it's slow and repetitive loops and beats snaking their way along. The cold, steely, frigid nature of this song is oddly the most emotive track on the album, if just in a more subtle and rigid way. It is without doubt my favourite track on the album
What makes this album great is its completeness. For eight tracks it does not drift into more experimental approaches, or other genres. No, "Insides" is a solid eight track album of nothing else but house music with echoes and inspirations from the past. This is not to say that they all sound the same (quite the opposite) but in terms of aim and point of the album, it is crafted so exquisitely well. Indeed, in a period where many electronic releases carry on about a return to basics and vibes from the past, "Insides" stands above the rest. It could be the most important release of the year, if only because of its well-produced result of actually evoking this old-school vibe, but also because Fort Romeau is the first to accurately achieve such a product, entirely that which he aimed to do. This is a true celebration of classic house music, the development of electronic music as a whole, and the moods and emotions a producer can evoke from a piece of music alone.
– Nick