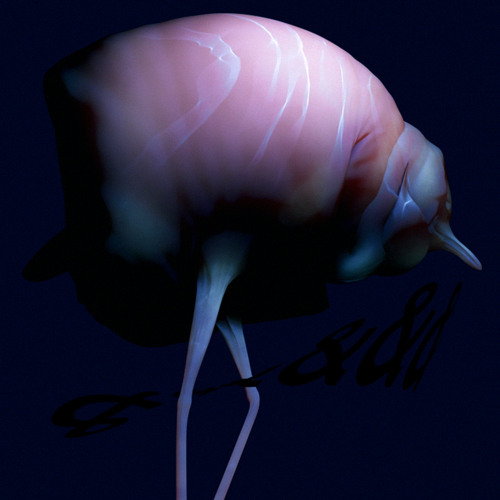 I feel like I have some sort of Nostradamus-esque ability to predict who Kanye West will work with in the future. I feel like every time I start talking about or listening to an artist, they end up laying the foundation for another one of Kanye's groundbreaking albums.
In 2004 I discovered Fiona Apple while spending a summer in Wisconsin at my grandmother's house, splitting my time between working at a fireworks shop and reading about music online. A year later on Late Registration he'd work with Apple collaborator Jon Brion to make that album one of the defining sounds of the 2000's. Cue similar tales with artists like Kid Cudi on 808s & Heartbreak, Bon Iver and Nicki Minaj on My Beautiful Dark Twisted Fantasy, and Hudson Mohawke, Evian Christ, and Arca on Yeezus.
I haven't been able to shut up about Arca since he dropped two incredible mixtapes last year on UNO NYC: Stretch 1 and Stretch 2. Both were seemingly genre-less amalgams of hip-hop, trap, bass, and glitch music. The Venezuelan-born, NYU-trained producer warped unidentifiable rap samples into a fascinating whirl of futuristic mindfuckery. Somewhere along the line Kanye heard Arca and recruited him to contribute production to four tracks on the recently released Yeezus. It's been the perfect hype-builder for his debut mixtape on forward-thinking label Hippos in Tanks.
&&&&& is a 25 minute chaotic typhoon of completely new music from Arca, and a slight departure from his previous two tapes. Where the Stretch series was indebted to hip-hop, submerging itself within the distorted vocal sampling, &&&&& features significantly less vocals. Opening track "Knot" opens with probably the biggest bass punch you'll hear all year – you can literally feel speaker cones being ripped apart with each blast. The eerie glitched melody that carries the song sounds like no instrument that exists on Earth, especially when pitched up to a high frequency whistle.
"Anaesthetic" is one of the first clear moments of vocal sampling, with a snappy sample demanding "dance motherfucker". There's a rubbery synth that billows up in between propulsive kick beats, but the whole thing is so erratic and spontaneous it feels like trying to predict the path of one of those spinning bumblebee firecrackers. "Mother" features a haunting saloon-type piano stumbling over ramshackle chords that lead into the Boards of Canada-ish "Hallucinogen". None of this should work together, but it does phenomenally well.
The second half of the mix is significantly more mellow than the first. Even the stadium sized synths and futuristic trap beat of "Waste" crawl along at a languid, codeine-slowed pace. The last track on the album, "Obelisk", echoes "Manners", the soothing closer on Stretch 2. With an unrelenting machine-gun kick drum and a piano melody clearly sourced from an alien lullaby, it completes &&&&& with a sense of anxious joy.
This was supposed to be the big debut mixtape that would have rappers and producers knocking down Arca's door to collaborate. But thanks to the unexpected foresight of Yeezy, Arca's name is now forever associated with avant-garde. &&&&&, in all of its uncategorizable glory ends up being a courageous introduction to new fans, a logical step forward for old fans, and among the most forward-thinking albums released all year.
– Adam